you may have seen some exciting news floating around the interweb… something involving a conference and creative people like yourself and an amazing dream team. if you haven't, i'm so excited to finally spill the beans on what has been in the works for a while now. i have to pinch myself that i get to be a small part of it: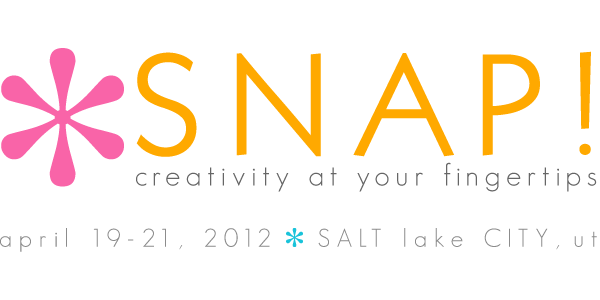 you all know i love a good conference, but my only complaint about the two i've been to is just not reeeallly fitting in. most conferences don't know what to do with us creative types! and that is why i am thrilled beyond belief about SNAP! this is it. these are my people. they get me. they understand my wacky imaginative brain. and i can guarantee i will walk away from this event a better blogger, a better business owner, and a better human being because of the people i will rub shoulders with and the things we will learn from one another.
if you are wondering why people go to conferences, here is a big reason for me: each conference i have been to has at least doubled my business almost immediately. now if that isn't the best investment you've ever heard of, i don't know what is! i can only imagine what an impact SNAP will have since it is so specifically geared towards me and my type. so, that's the logical reason. the heart reason? amazing people. new best friends. connections that make you want to be a better you. gaining confidence in what you do. feeling inspired and renewed.
so, you've got a year. start saving now. make it a goal. put it on your calendar. trust me, you will want to be there! there will be so much more *exciting* information to come, including what my sister and i will be doing there, but for now, bookmark it. you won't want to miss it! you can also keep up to date on twitter and facebook.
You Might Like These Posts Too!: