hellooooo wiww peeps! so excited to have you back again ;) this week went by soooo fast, but i managed to put together 4 outfits that were picture worthy-ish. i got to hang out with miss wiww herself on friday, and remembered how she had been telling me for months to hop on board for a little outfit accountability. i was sooo hesitant, but now i'm officially addicted! whatever it takes to make things interesting every day;)
day 1: to church, owen's bday, dinner with the fam
cardigan: target
tee: downeast basics
skirt: old navy
belt: anthro
plum felt pin: allora handmade
day 2: to the library, working from home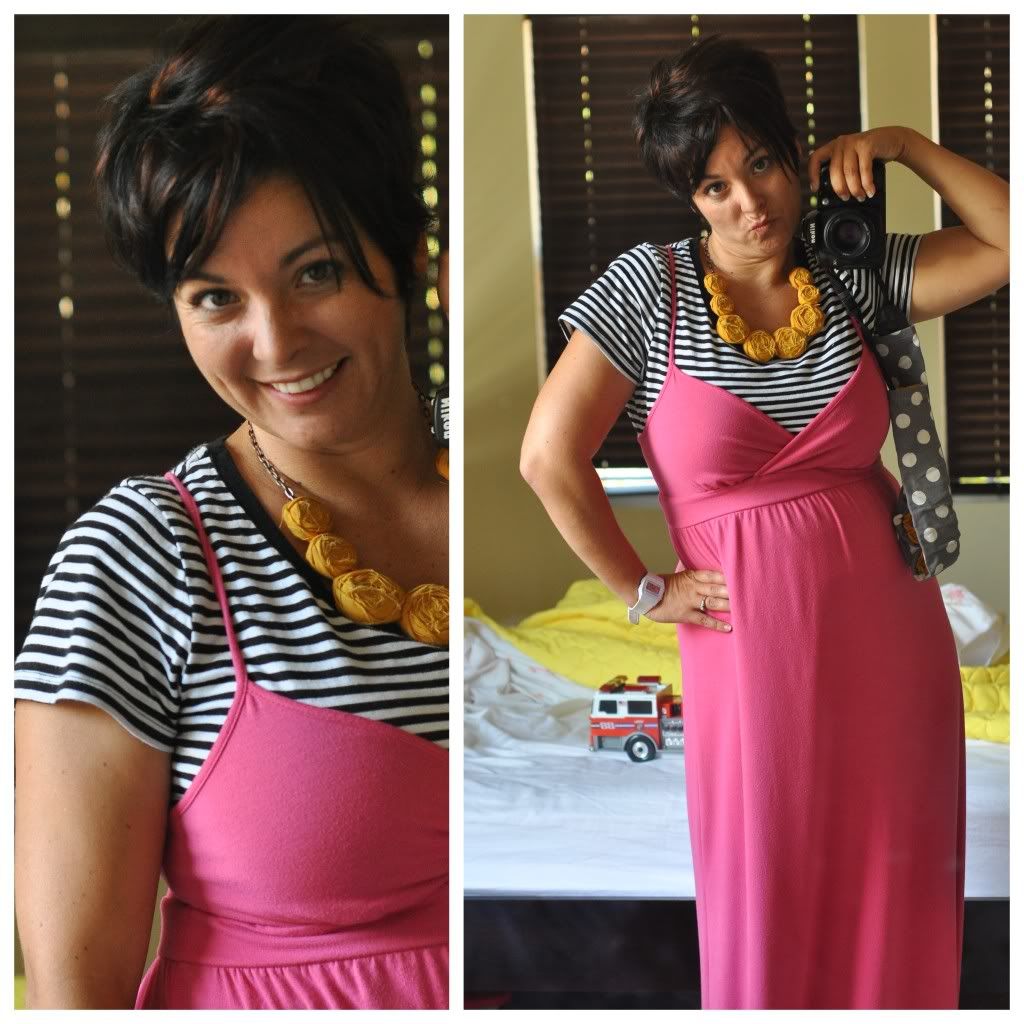 maxi dress: old navy
striped tee: target ( i think?)
mustard modern pearl necklace: allora handmade
day 3: spending the day with mah girls! jeannett, lindsey, maggie, mique, and ruthanne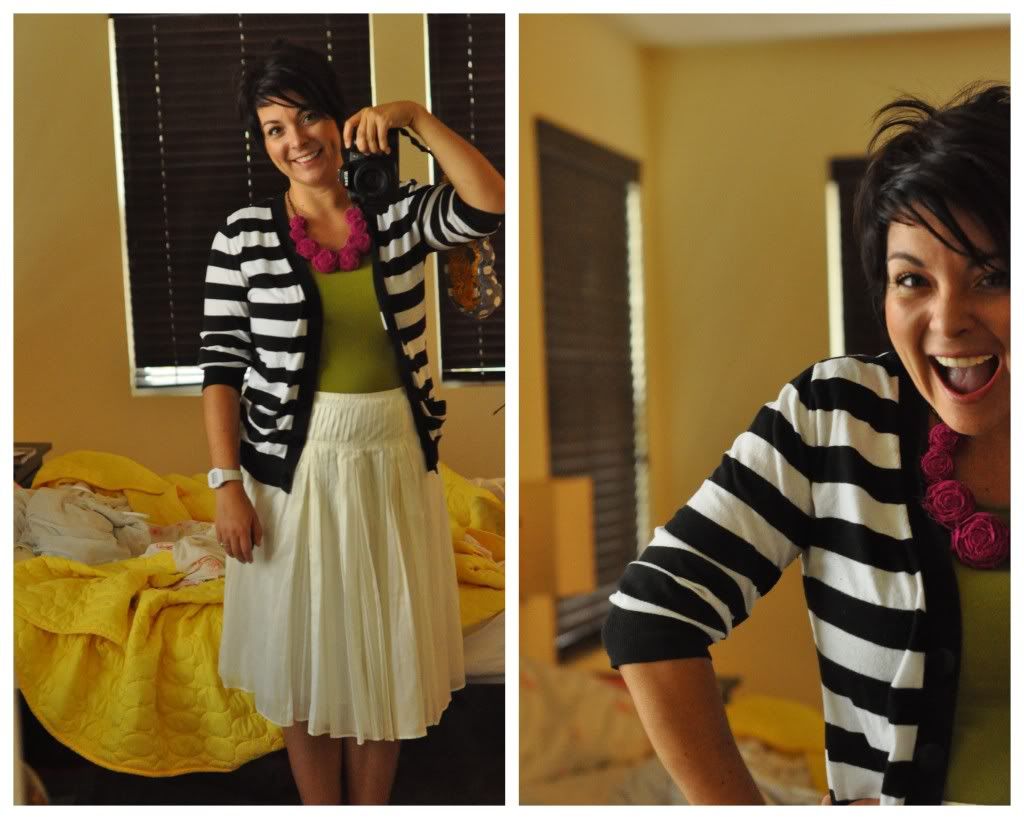 green tee: downeast basics
striped cardi: banana republic
white skirt: i crew ( thrifted!!)
modern pearl necklace in berry: allora handmade
day 4: playdate and dinner with friends
fuchsia tee: downeast basics (man, i have an addiction!)
mustard dress: target
felt bow: wendy and peter
and now, for some fun and amazing news. as of right this minute, shop for sharlie has raised over $3,000!!! i just can't believe it. and yet, i can. sooooo awesome! so, for those of you who wanted to do something more — now's the chance to link up a giveaway! remember, a $5 donation is an entry, so why don't i start it off…
i will be giving away a modern pearl necklace in any one of the fall colors:
to enter, please leave a comment telling me about your donation to sharlie's angels (either through the give forward widget on my sidebar >>> or through making a purchase on shop for sharlie.) every $5 is worth an entry, so leave a comment for each! (if you bought 5 items, leave 5 comments. if you donate $20 on give forward, leave 4 comments.)
now, if you have something you'd like to giveaway and follow the same format, please link up here! let's have a giveaway party!
You Might Like These Posts Too!: