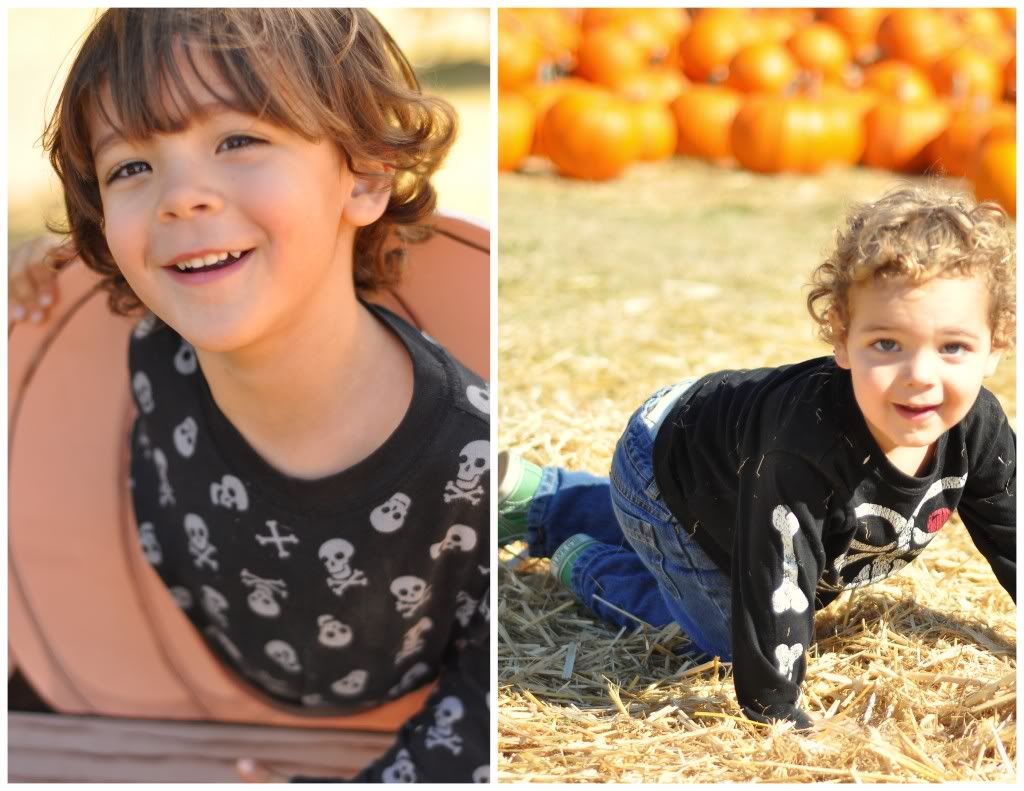 last week we headed out to the pumpkin patch for some fall festivity. clint took the morning off to join us and we met up with our good friends at bates nut farm. it was a bit of a drive, but totally worth it!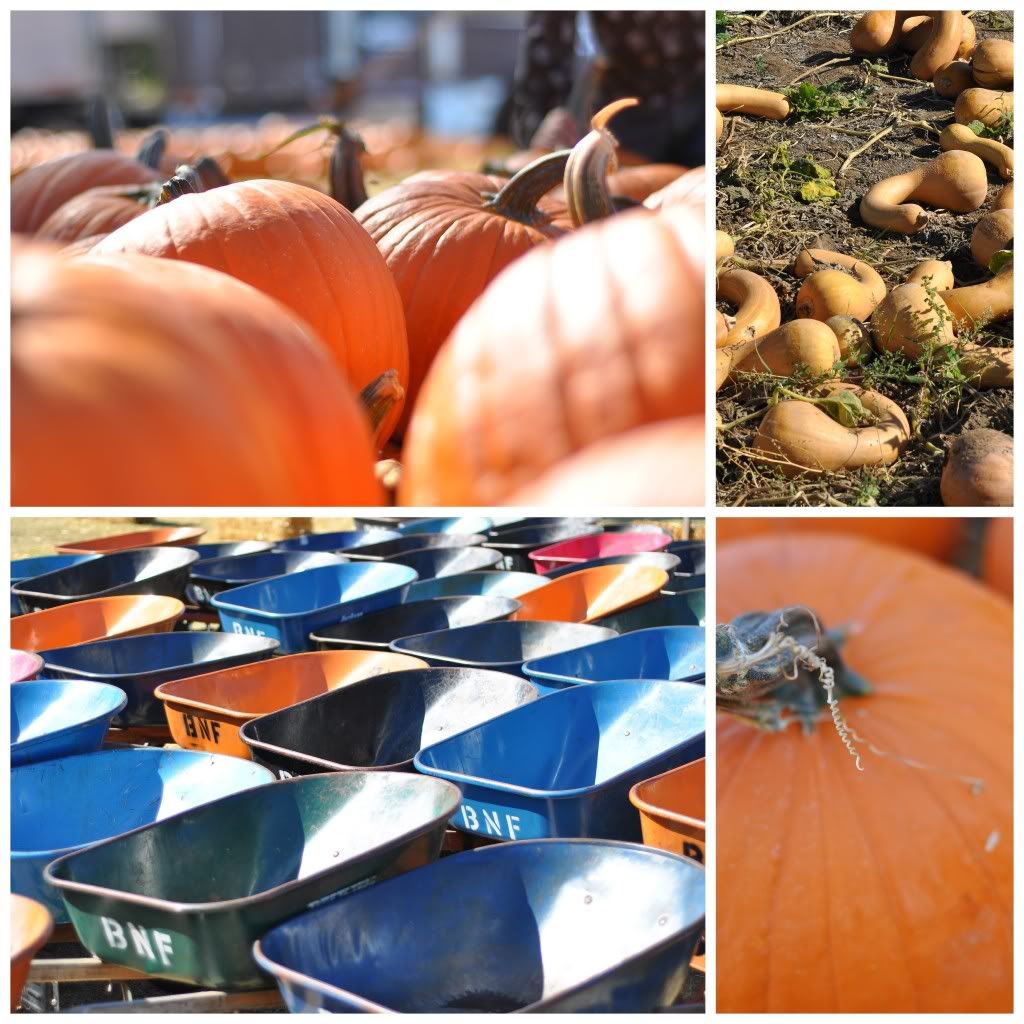 bates nut farm gets pretty crowded on the weekends, so we were really glad that we took a weekday morning to hunt for the perfect pumpkins and didn't have to fight the crowds.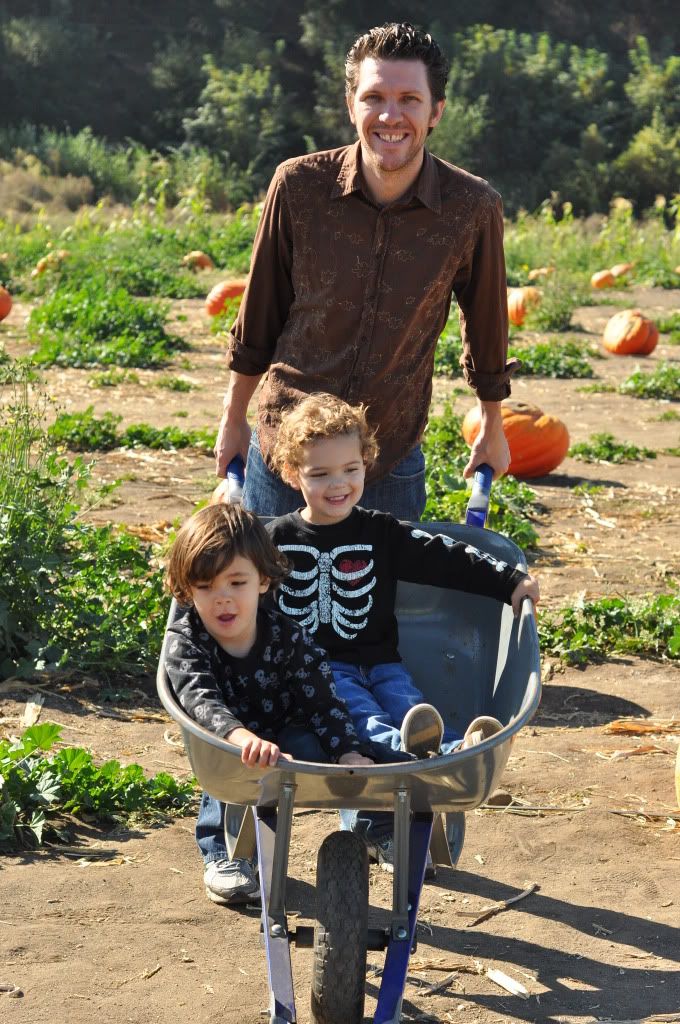 the boys were happy to have their favorite girls to run around with – audra and sadie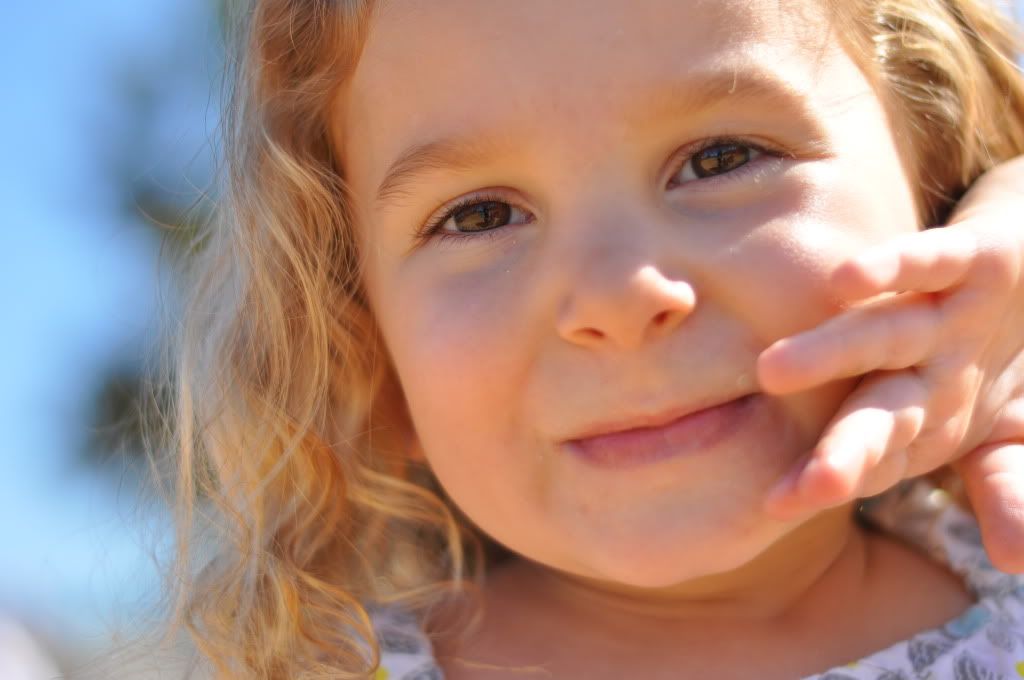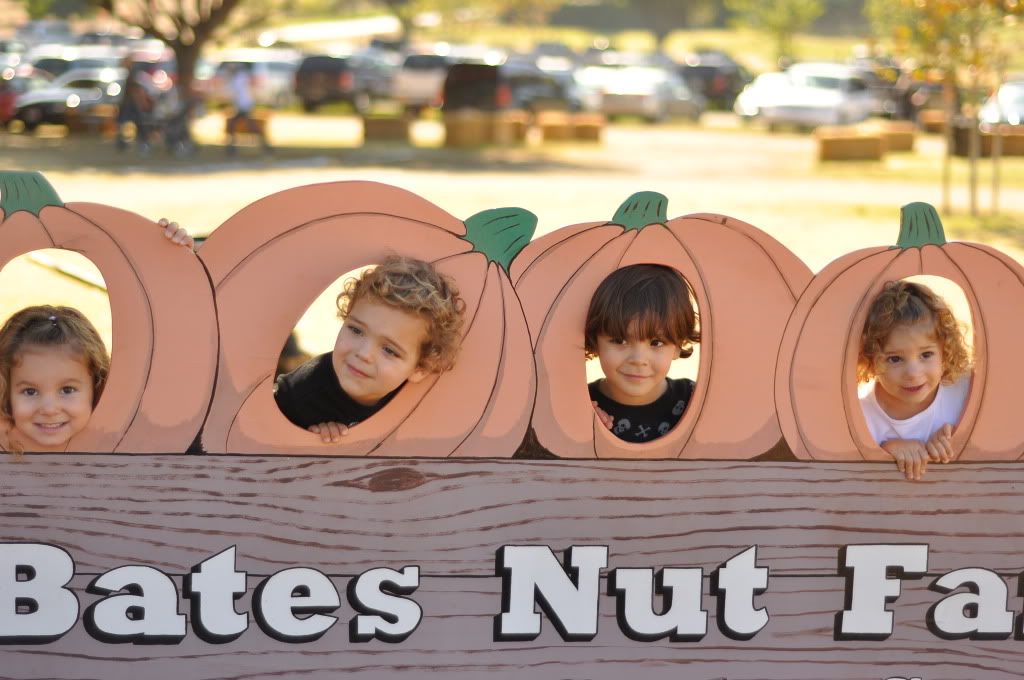 the property is huge and the kids really got a kick out of exploring it via wheelbarrow. thank goodness for strong daddys!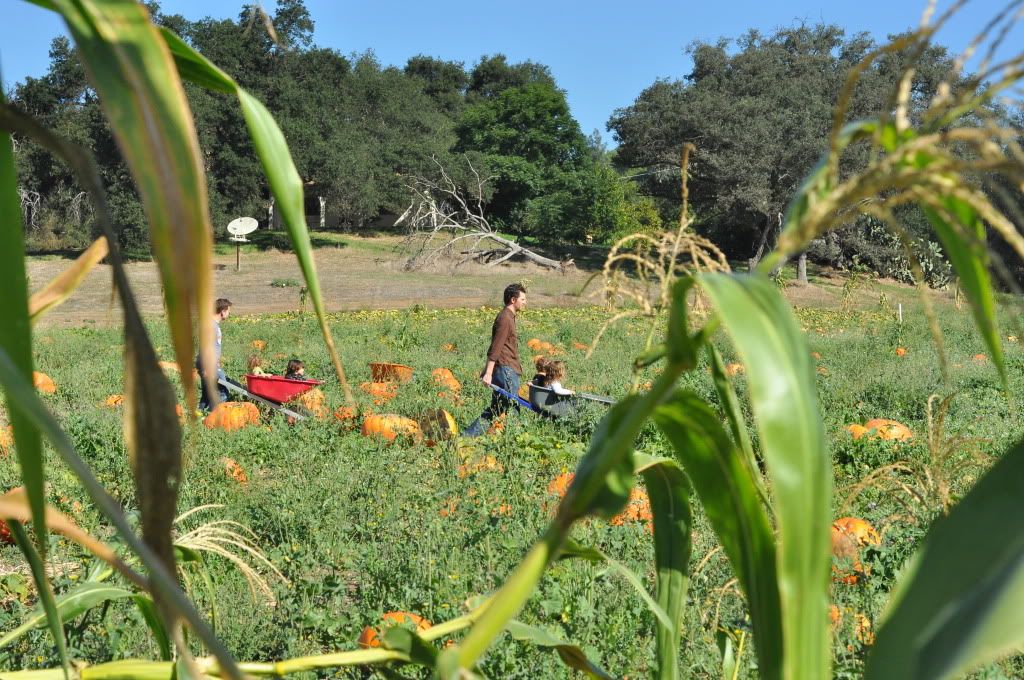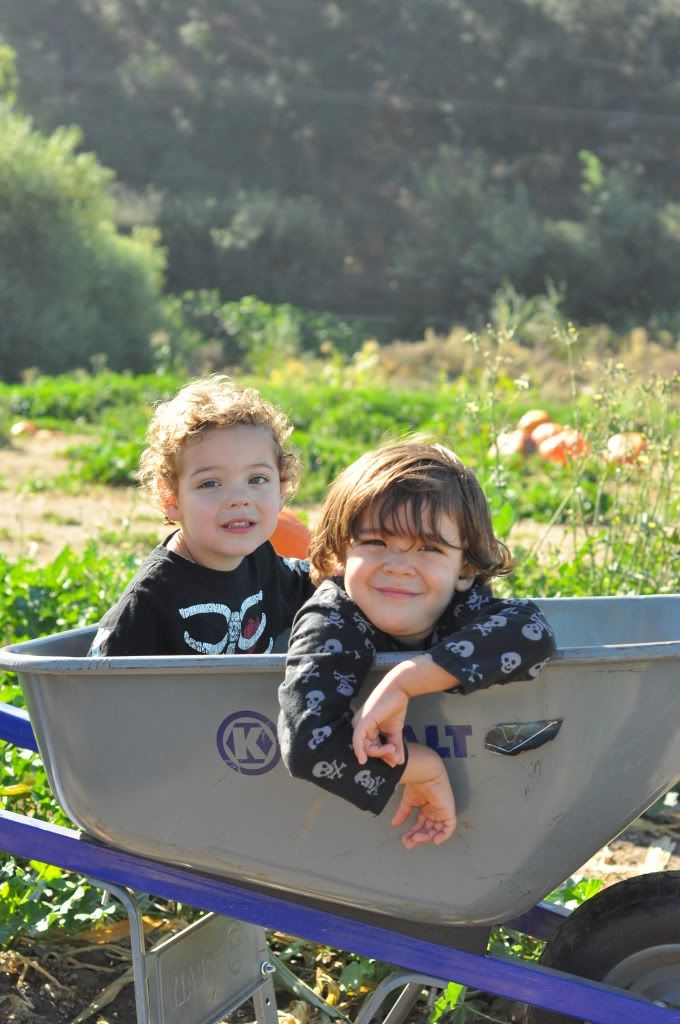 most of the pumpkins were pretty standard, but the "big macs" were a huge hit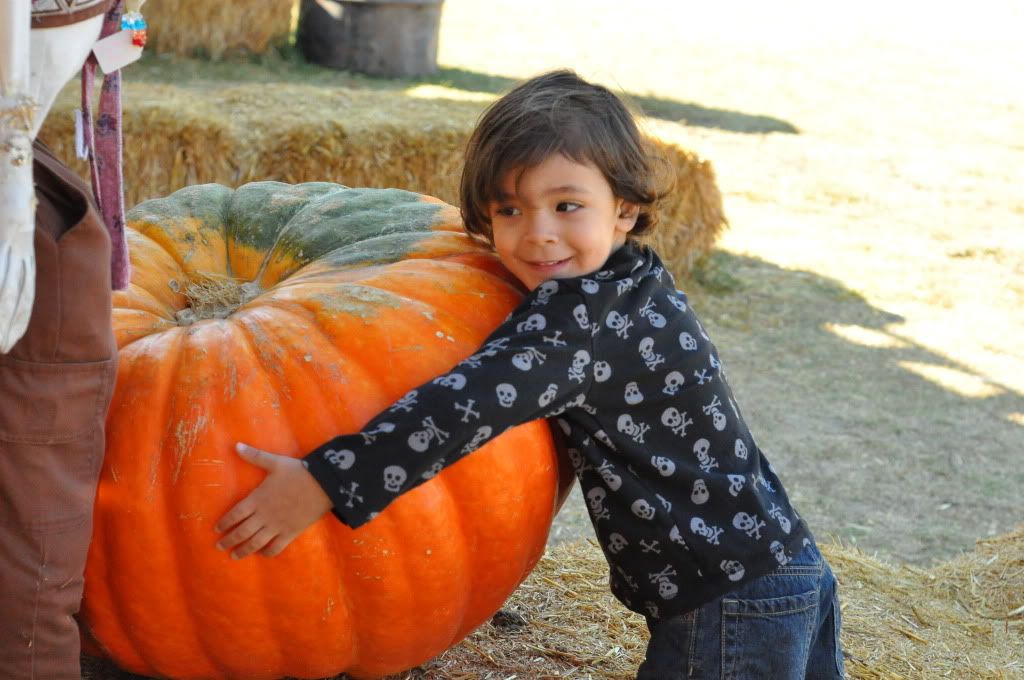 proof that i was actually there:
we ended up with a few to take home – i just can't resist the funky little ones to decorate our house!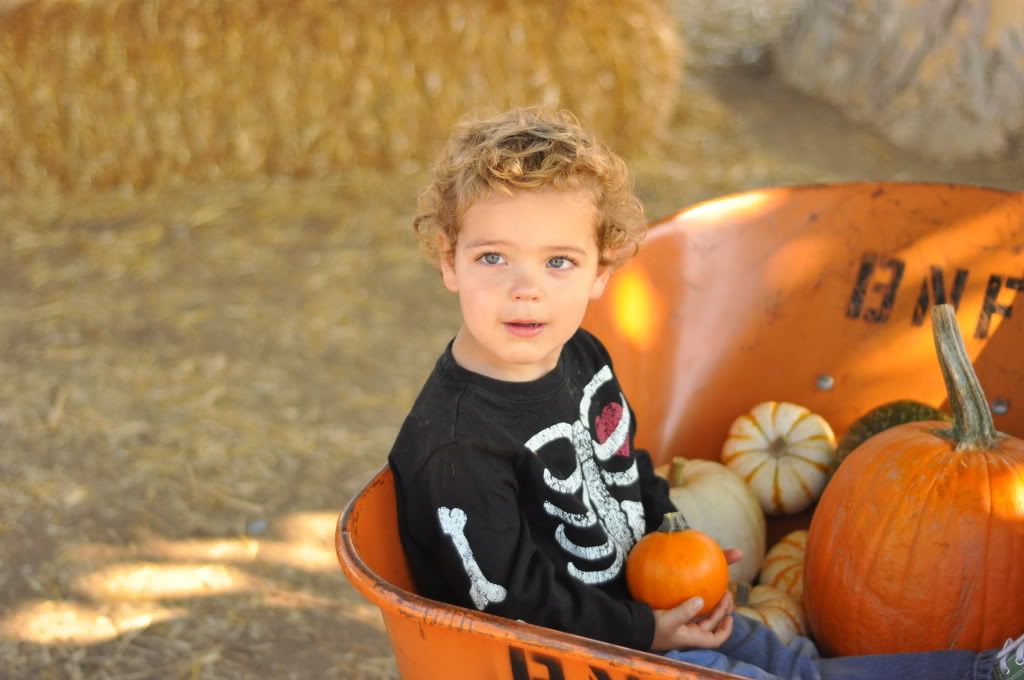 and of course, the pony ride.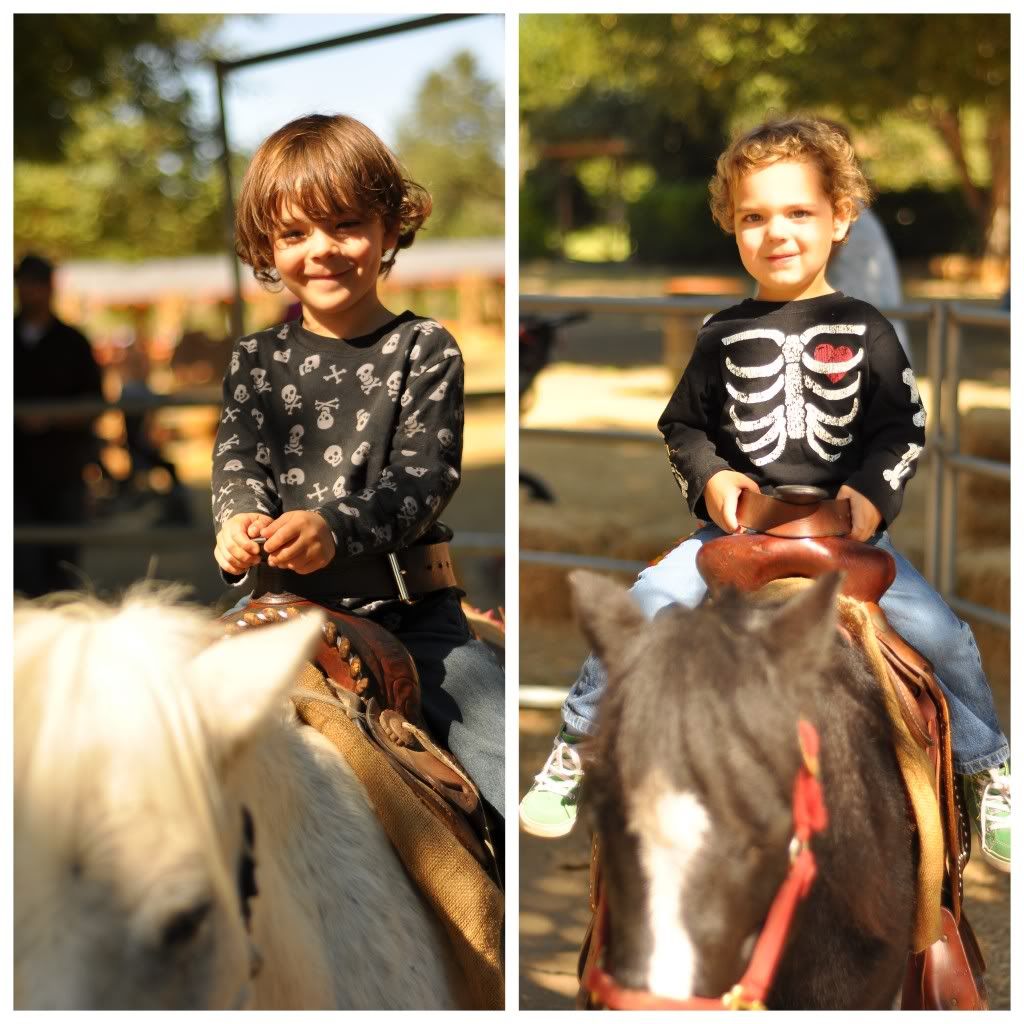 love this picture.
 ok fall, we're ready for you!
You Might Like These Posts Too!: