happy wednesday!
if you are new to what i wore wednesday, it is just a fun way to be accountable with what i wear to prevent slipping into those dark days of not realizing i was still wearing pjs until 5pm. can i just say i love it? i now notice how many moms fall into the rut of yoga pants and sweatshirts on a day to day basis and i feel so good to put a little love and effort into putting my best foot forward. even if it is just to stay at home all day!
lindsey, you're a genius.
day one: wore this outfit twice!! (totally legal – the only people who saw it twice were the hubby and kids)
first to emmy's holiday show, then to church a few days later
mustard blouse: banana republic outlet
leopard print midi skirt: target
black belt: br outlet
modern pearl necklace in berry: allora handmade
black boots: payless
day two: working at home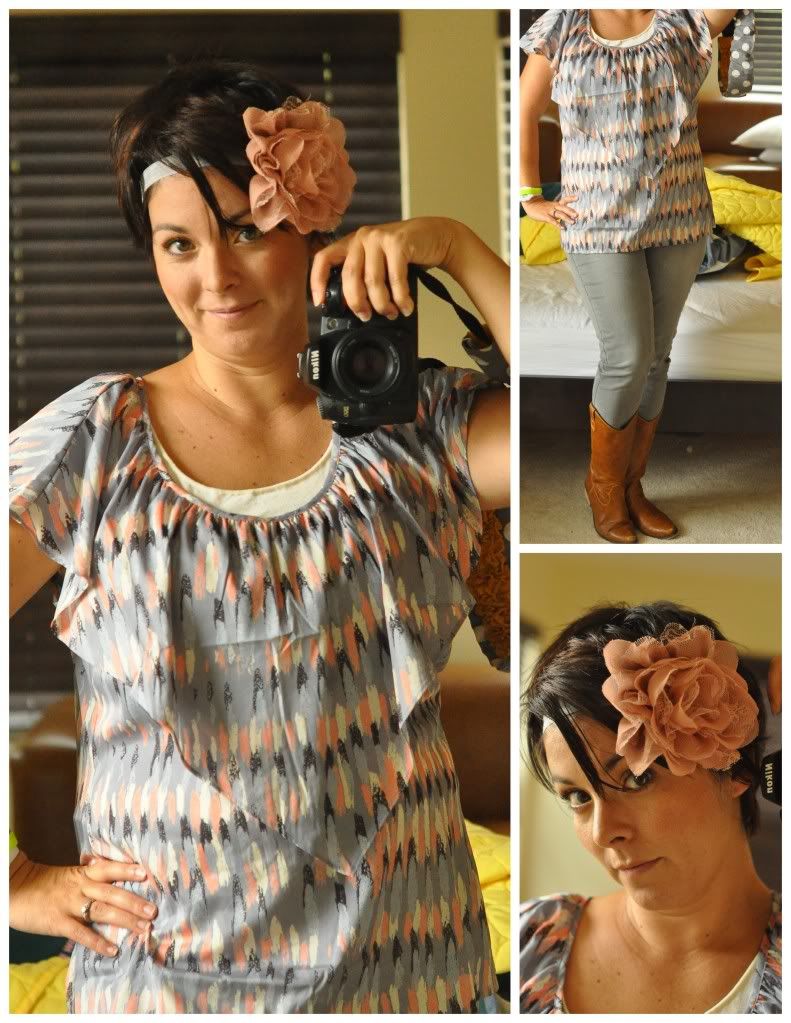 printed blouse: br outlet
gray skinnies: target
undershirt: downeast basics
boots: forever 21
chiffon/lace headband: coming soon!!
and here's where it gets funny… had to practice my best camera staredown…
HA! can't keep that up for long!!! true colors come out too quickly ;)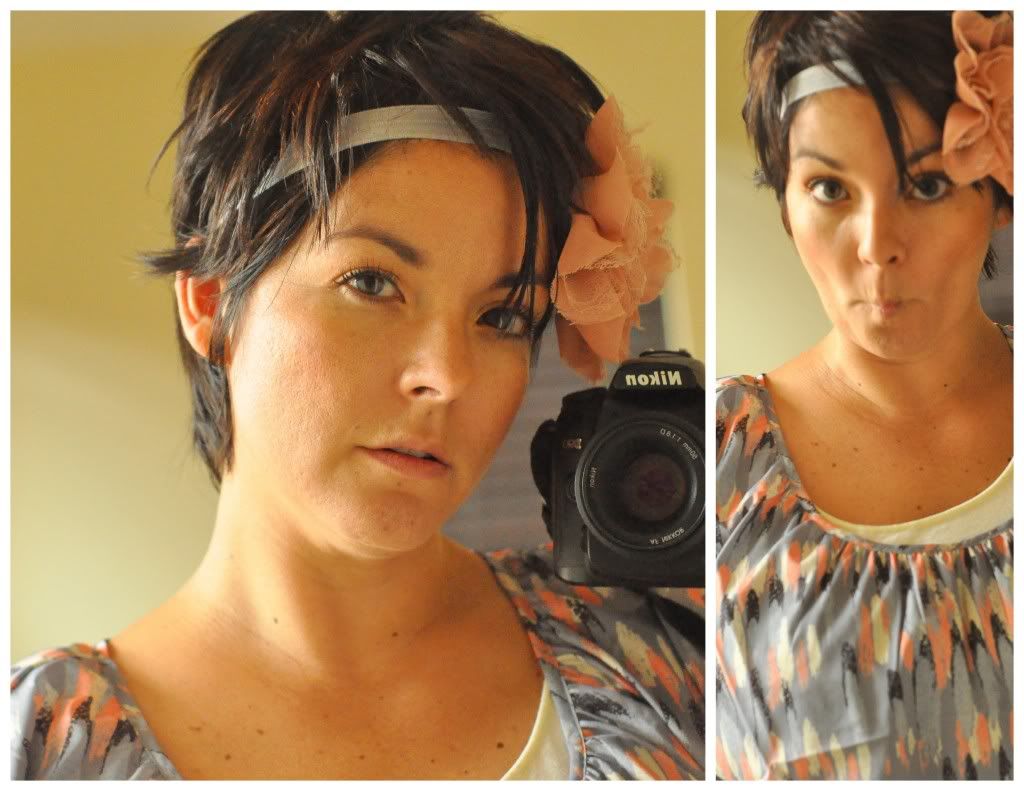 day three: meetings/ working at home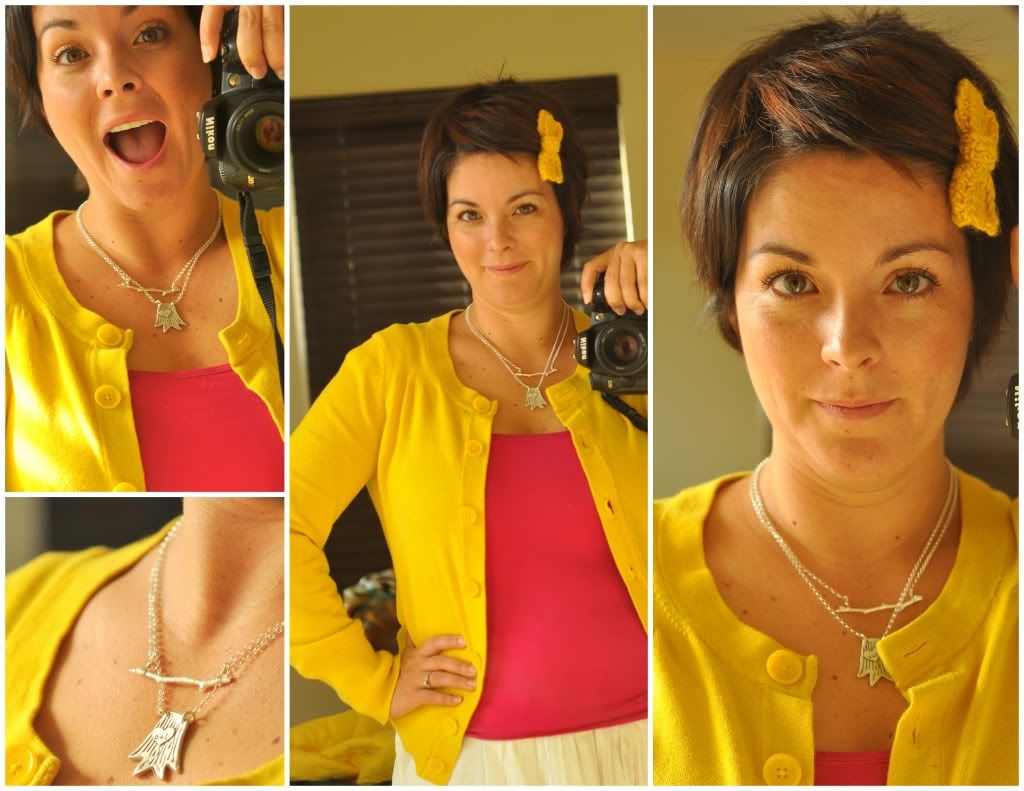 fuchsia tank: target
yellow cardi: banana republic
white skirt: jcrew (thrifted!)
yellow crochet bow: emily sparks handmade
sweetheart necklace & tiny twig necklace: lisa leonard
 don't you love those 2 together?!? i'm in love!!!!
speaking of lisa leonard, how about some winners!!?!
congrats,  Kim B. who said:
"Oh I love that tiny twig necklace, it reminds me of the "sticks" my 3 year old collects and gives to me with such pride in her collection."
(and i echo your sentiments!)
and congrats to Amanda who said:
"the sweet and simple birdie necklace is my favorite!"
check your email soon, girls!
You Might Like These Posts Too!: