so excited to share what i wore this week – even if it is just one outfit. the reason? it's a giveaway!!
you may have noticed that DownEast Basics is one of my favorite go-tos. i wear their signature wonder tees almost on a daily basis and love their options for modest but super cute skirts and dresses as well.
here is the latest dress i got to add to my collection: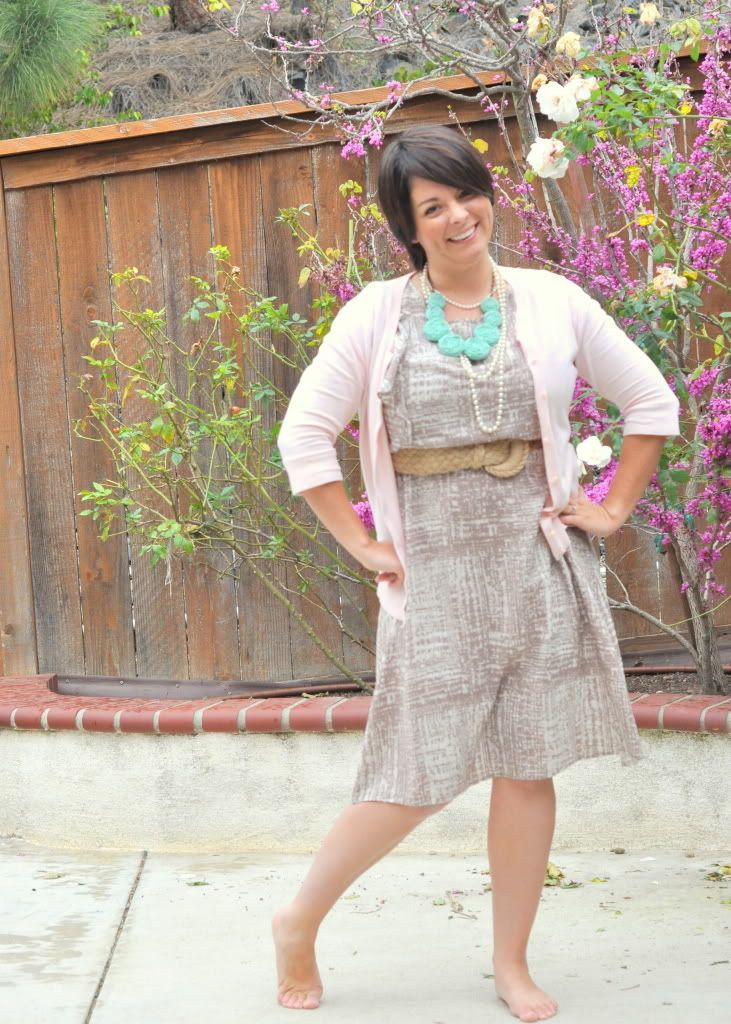 i love that this dress is a print and a neutral at the same time. that means i can use it as a blank canvas and add pops of color or keep it neutral by adding black or cream accents (but we all no i can not resist color…) and the cool print makes it unique and a lot more interesting than just a solid dress. wouldn't it be cute with a denim jacket? (too bad i don't have one… might have to remedy that one QUICK.)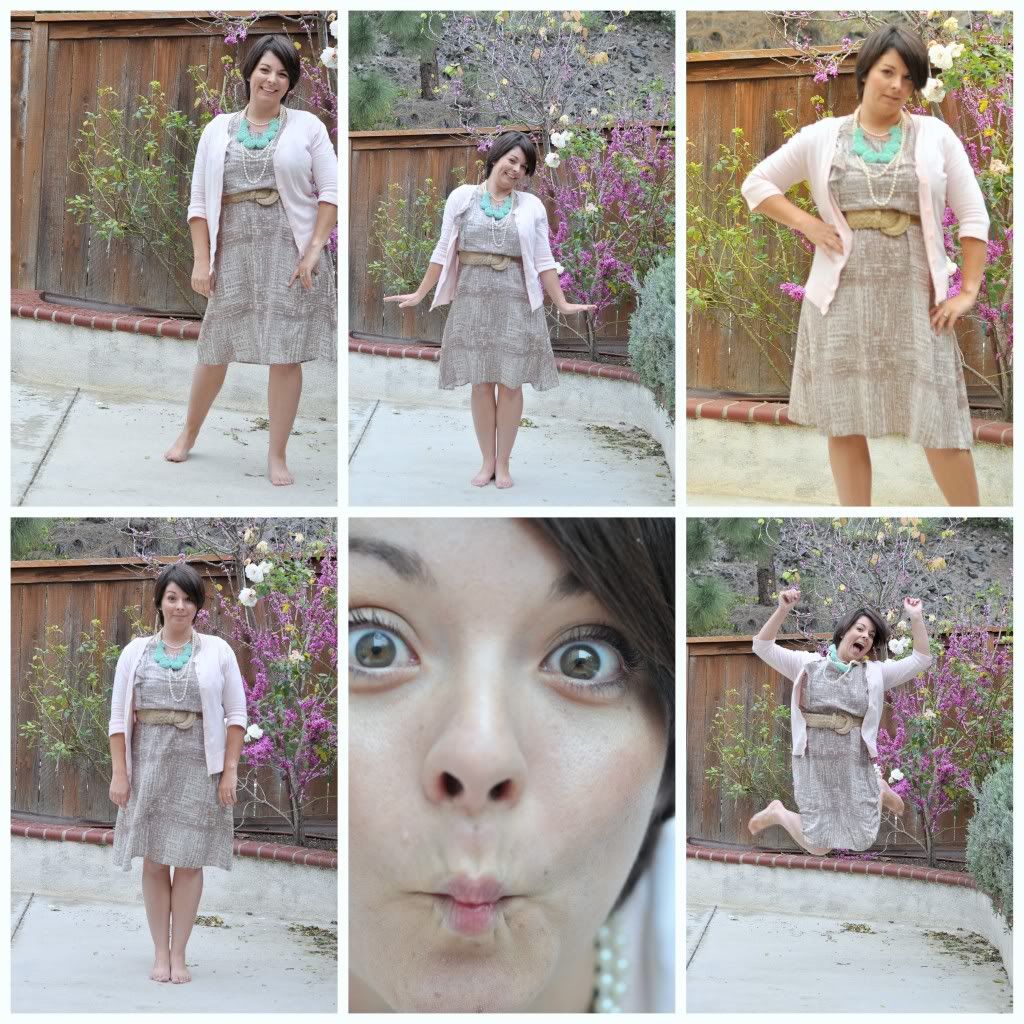 (you guys, it is freaking HARD to take pictures on a timer. need. remote. ASAP.)
dress: spring retreat, DownEast Basics
hemp belt: ruche
blush cardigan: target
modern pearl necklace in pacific: allora handmade
pearls: random thrift stores
earrings: angel face designs
now, for the fun part! would you like to win any one item from DownEast Basics? of course you would!
and just for the heck of it, how about a modern pearl necklace to go with your DownEast pick? why not!? you know a new accessory will polish off that new look!
here is how:
If you are on pinterest, please do #1 and #2 and then leave a comment here with the links:
1.  pin this post or any other post (or product) from allorahandmade.com
2. pin the item that you would love to win from DownEastBasics.com
if you are not on pinterest, or if you would like extra entries:
3. like DownEast Basics on facebook (let them know I sent you!!) and comment here what you MUST have from DownEast.
4. like allora handmade on facebook!
i will announce a winner on friday! ready, set, go!!
You Might Like These Posts Too!: