are you totally confused by the title of this post? HA
well, let me explain this brain of mine to you:)
last week i didn't get around to posting wiww for a number of reasons. #1- potty training… duh. not much posting going on around here. #2- i was a bad, bad girl at blissdom and didn't take hardly any pictures. in fact, i left my real camera at home and just used my phone the whole time! which explains the lack of pics. anyhow, i didn't get any photos of the super cute outfits i had picked out for nashville.
however, i still wanted to share them with you, along with some of my conference wardrobe tips. you down?
leading up to a conference twitter is always overflowing with people asking what to wear and what to pack. no one wants to be under dressed or overdressed to add to the conference jitters.
my advice?
bring options. better to be prepared than wishing you hadn't crammed everything into your carry on.
be you. don't wear something you would NEVER wear normally wear. you will feel so much more comfortable in your own skin.
and speaking of comfort, that is my only other rule. be comfortable. you will be sitting or walking most of the day, sometimes you end up on the floor in a packed session, etc. just be comfortable – whatever that means to you.
ok, enough of that – i give you — wiww – to a conference, and on a hanger!
day 1: handmade market, opening social, etc.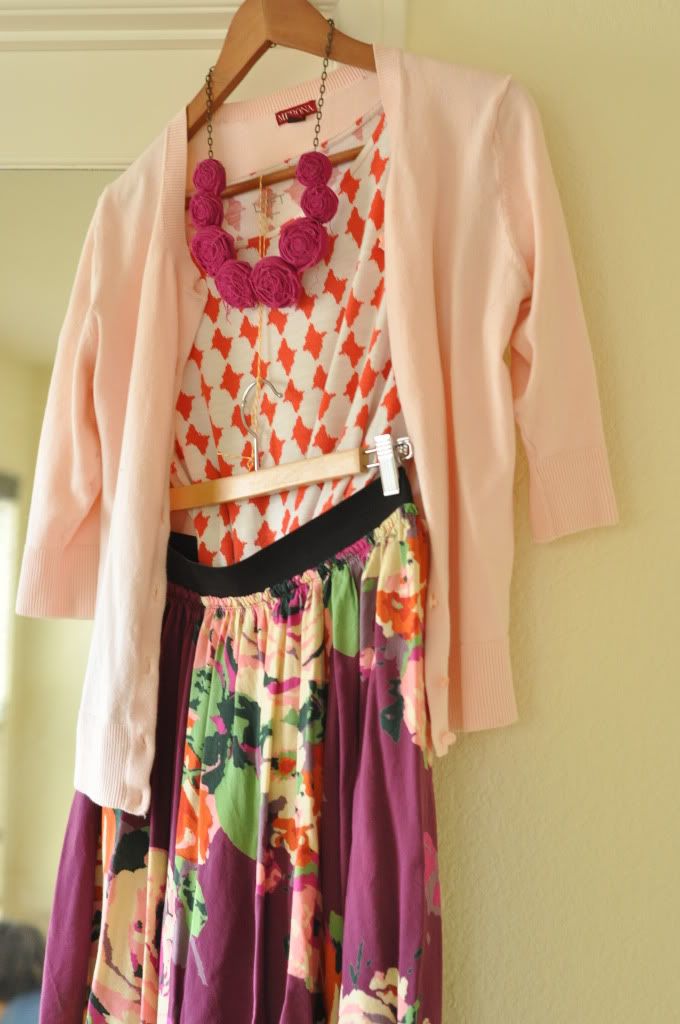 floral skirt: old navy
geometric pattern top: ann taylor loft
blush cardi: target
modern pearl necklace in berry: allora handmade
day two: sessions, sessions, and more sessions.
striped dress: H&M
persimmon boyfriend cardi: ann taylor loft
modern pearl necklace in pacific: allora handmade
night two: dinner in nashville, blissdom concert girls night out
printed dress: target
black cardi: nordstrom
coral flat rose: me
day 3: sessions, sessions, sessions
patterned dress: target
striped cardi: H&M
belt: anthro
granny rose in persimmon: allora handmade
obviously, you can tell each of these outfits have a lot in common and are all part of my comfort zone-
-lots of color
(especially that persimmon- we have a serious relationship these days)
-cardigans
-dresses
-rosies of some sort
-pattern!!!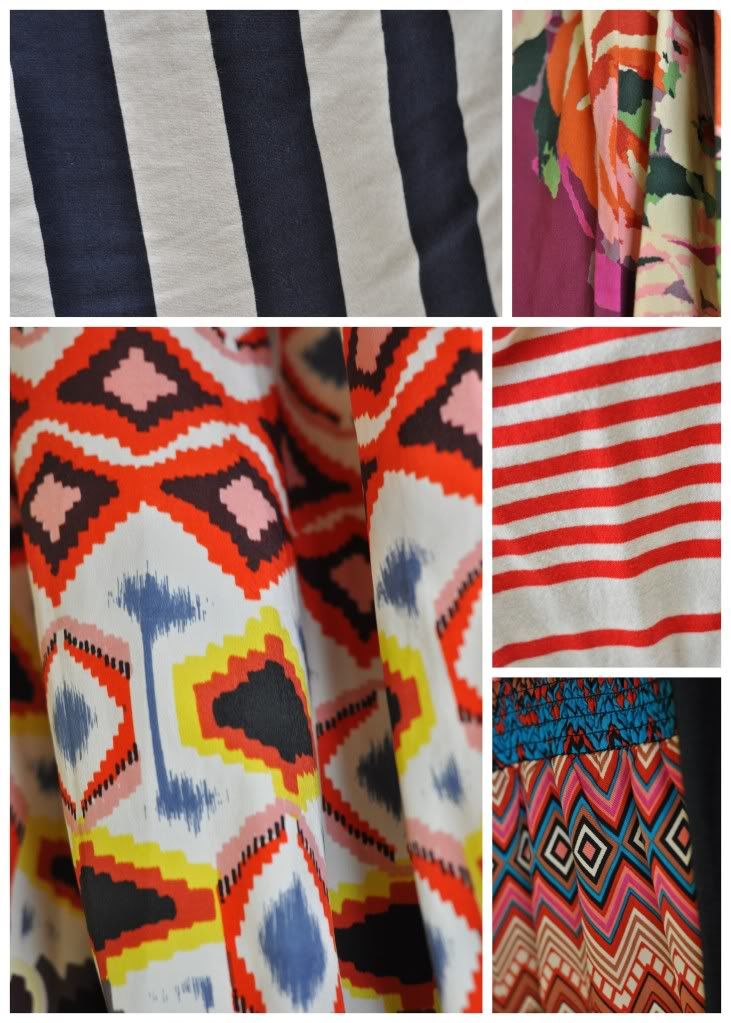 (obsessed)
strange as it seems, i am much more comfortable in a dress than jeans or anything else for that matter, so i didn't even bother to bring a single pair of pants. and color and pattern? well – you know me… can't live without it! and of course, the rosies! besides – how would anyone recognize me at a conference without that uniform?
what about you? what is your uniform? how would i recognize you if we got the chance to meet  in real life?
You Might Like These Posts Too!: