it's that time again! time to link up with lindsey for what i wore wednesday.
this week i was driving down the street in my neighborhood and realized something:
my husband is pretty dang lucky.
i get dressed EVERY day.
that's all i'll say.
it wasn't always the case, but i feel so much better about myself when i put a little effort into my wardrobe.
in fact, for the first time in a LONG time i actually went to Costco straight from the gym. gross. stinky, sweaty, gross. i hated that costco trip. yuck. and wouldn't you know it, i ran into owen's teacher from church! of course! oh well…
anyhow, this week i just want to rave about my new favorite item in my closet.
it's pink.
it's striped.
it's girly.
and lacy.
and it's a cardigan.
what more could a girl ask for?!?! i'm in love.
and i wore it twice this week. and also at SNAP! shhh…
day 1: working from home, running errands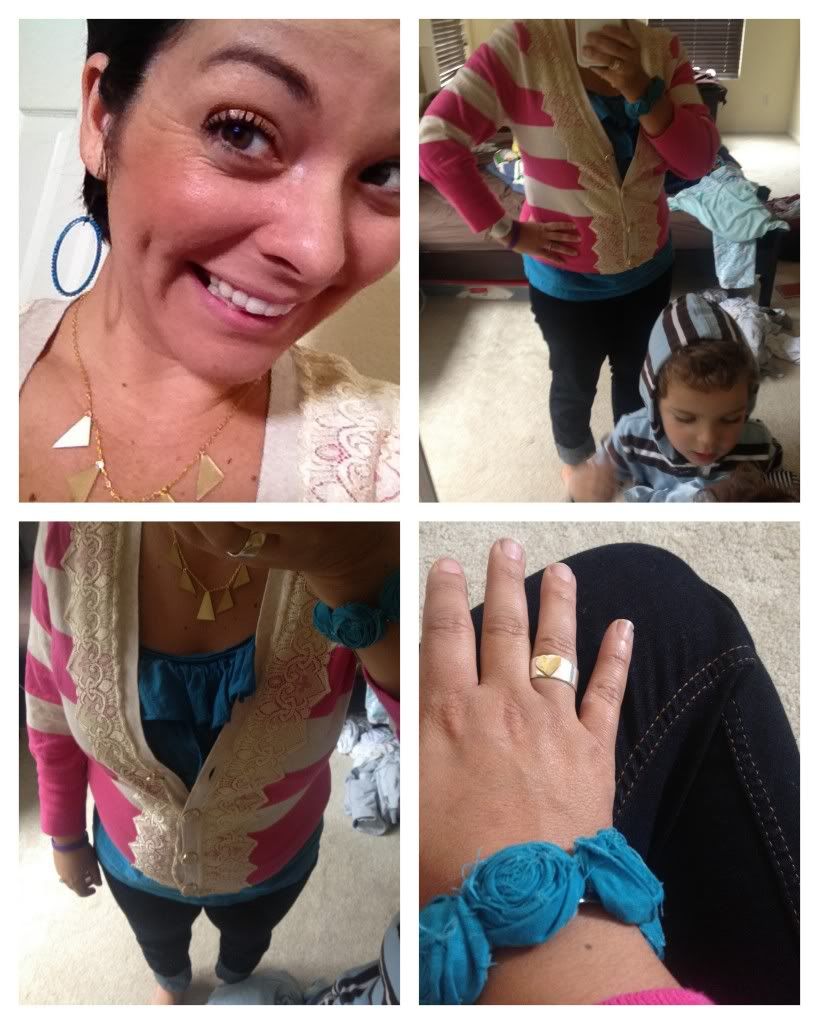 cardigan: nordstrom rack
ruffled turquoise top: old navy
skinny jeans: target
triangle necklace: nikki lorraine (from the queen bee market!)
heart ring: cinnamon sticks (also from the queen bee market)
turquoise rosette bracelet: allora handmade
earrings: hoop-la (queen bee again!)
henry: whenever i ask "henry, how'd you get so cute?" he says: "you made me cute mama!" {heart swelling}
day 2: to church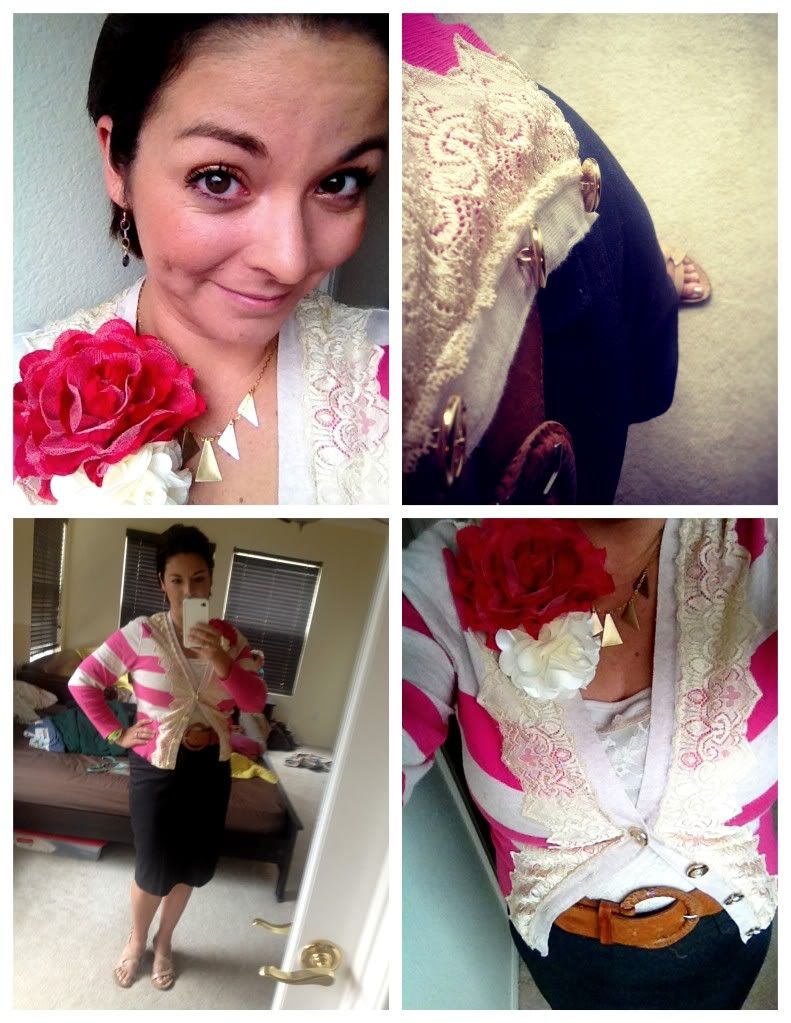 cardigan: nordstrom rack
triangle necklace: nikki lorraine
fluffs: allora handmade
gray pencil skirt: gap outlet
lacy tee: downeast outfitters
belt: anthro
wedges: nordstrom rack
earrings: studio 16
and lastly, here's what i put up with:
 that's a man hand entering the picture trying to make me laugh…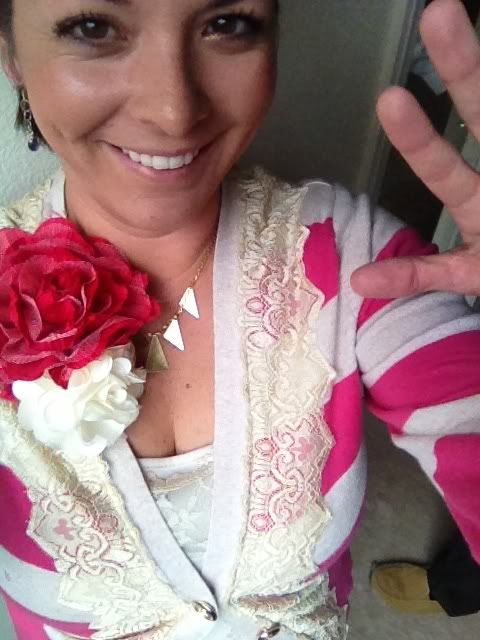 and clint's imitation of my wiww face…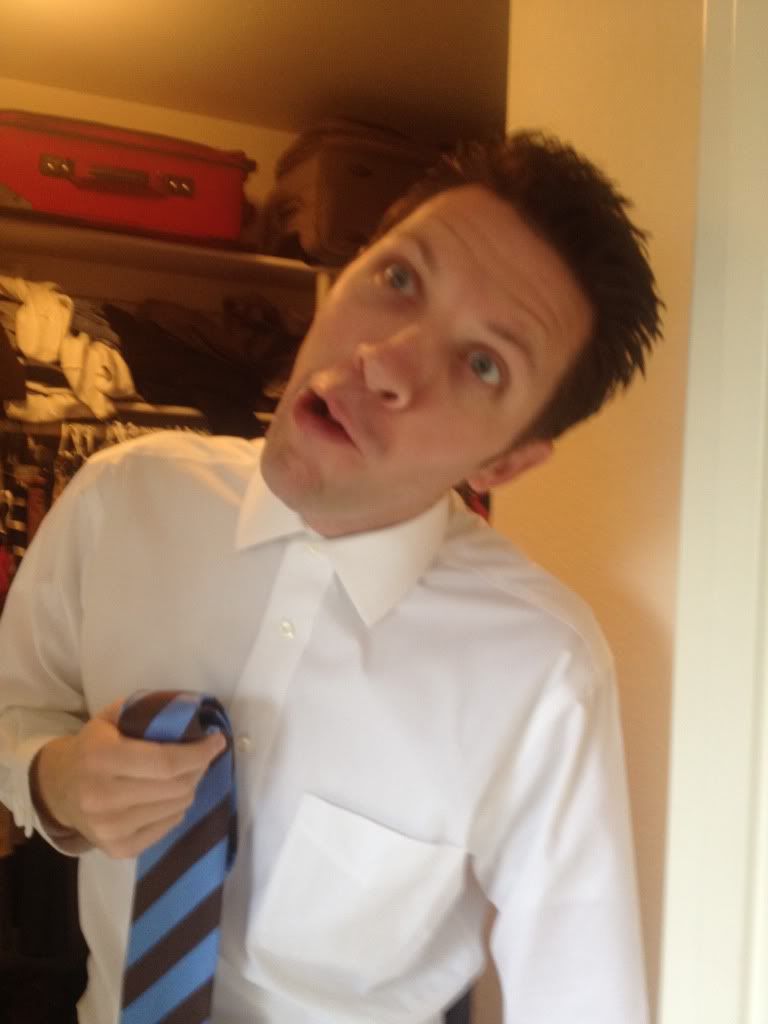 i have no idea what he's talking about…
You Might Like These Posts Too!: