linking up with the pleated poppy today for what i wore wednesday!
sometimes dressing for a conference is difficult. so much pressure to be cute!! and since i was running way behind last week and barely finished all of my product and booth for queen bee in time to leave, packing was chaotic.
i ended up throwing things into a suitcase that i had never worn together – which is not the best way to go.
i always feel like i want to wear something new, or at least something in a new way – but really, i always feel most comfortable in something that i know i feel good in. oh well. next time.
this first outfit is actually from last tuesday – when i was going nuts trying to get it all together. and it was rainy – hence the boots and knee high socks.
day 1: crazy conference prep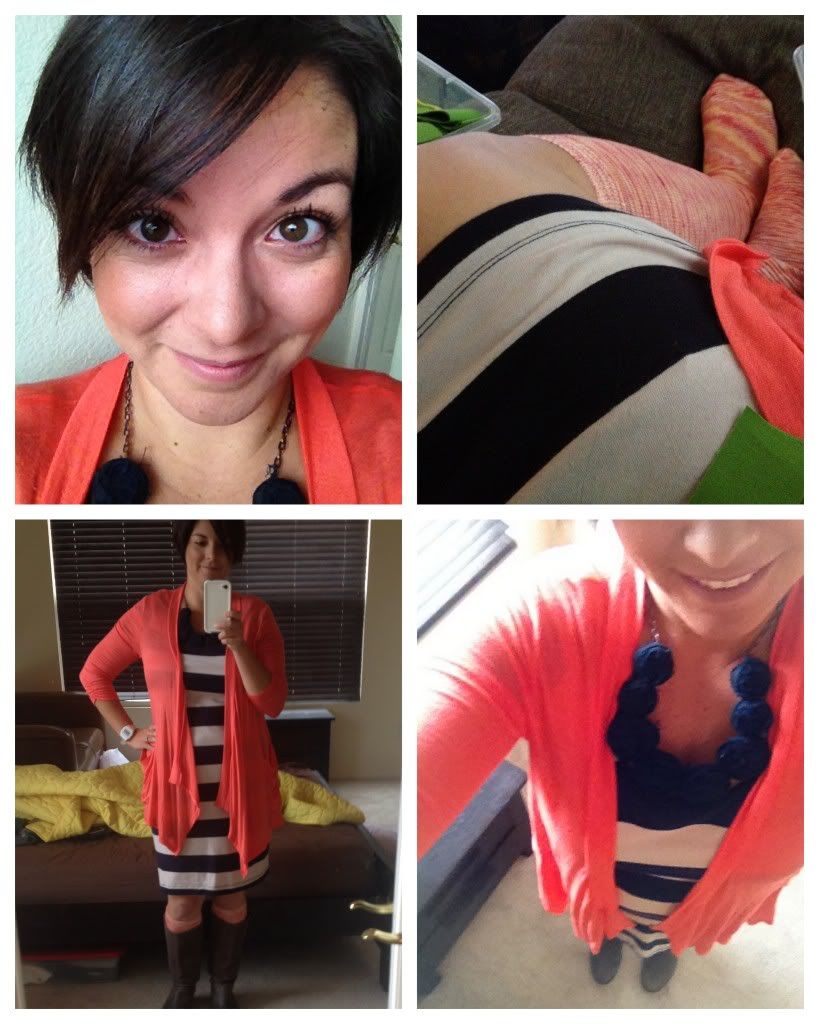 striped dress: H&M
coral cardi: TJ Maxx
socks: target
boots: target
navy modern pearl necklace: allora handmade
day 2: Snap! and the queen bee market
i knew i needed to be comfy enough to set up a booth, but confident enough to speak on a panel and moderate another.
printed/smocked tank: thrifted (free people)
striped/lacey cardi: nordstrom rack
flared jeans: target
modern pearl necklace in nectar: allora handmade
day 3: last day of Snap! and the market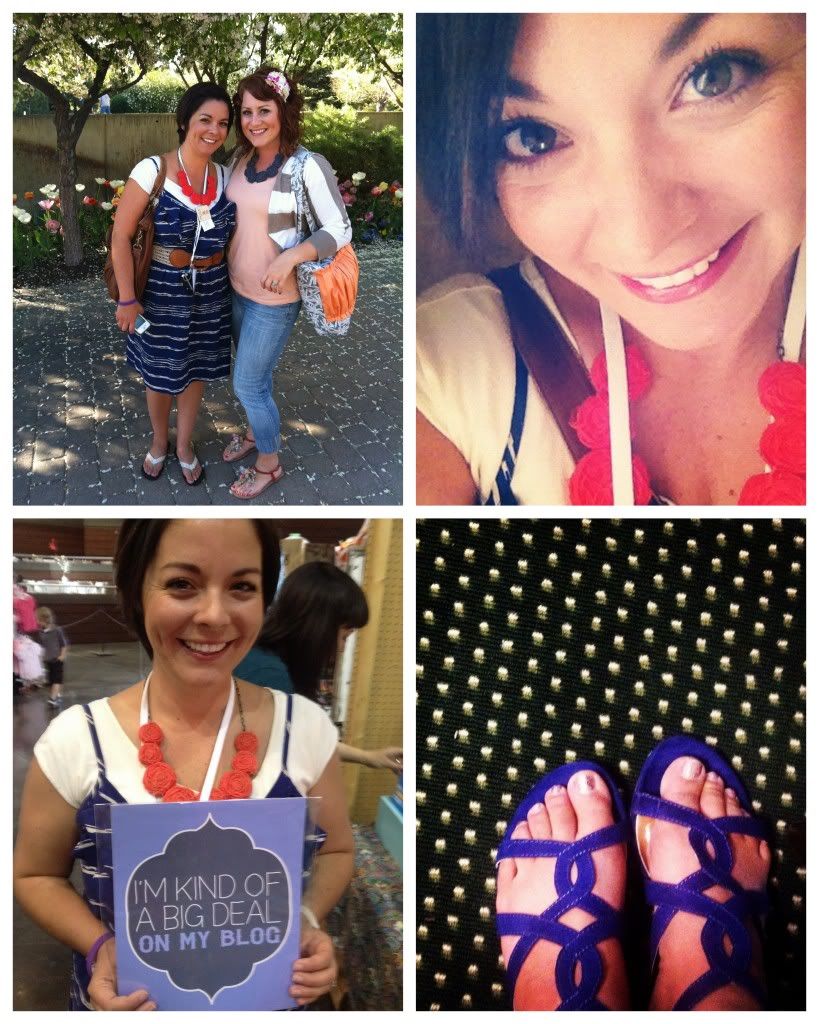 blue dress: nordstrom rack
off white tee: downeast basics
blue velvet sandals: target
modern pearl necklace in persimmon: allora handmade
the last day of snap! i finally had the thought to take pics of everyone wearing rosies. wish i would've thought of that sooner! DUH. oh well, still captured some cuties ;)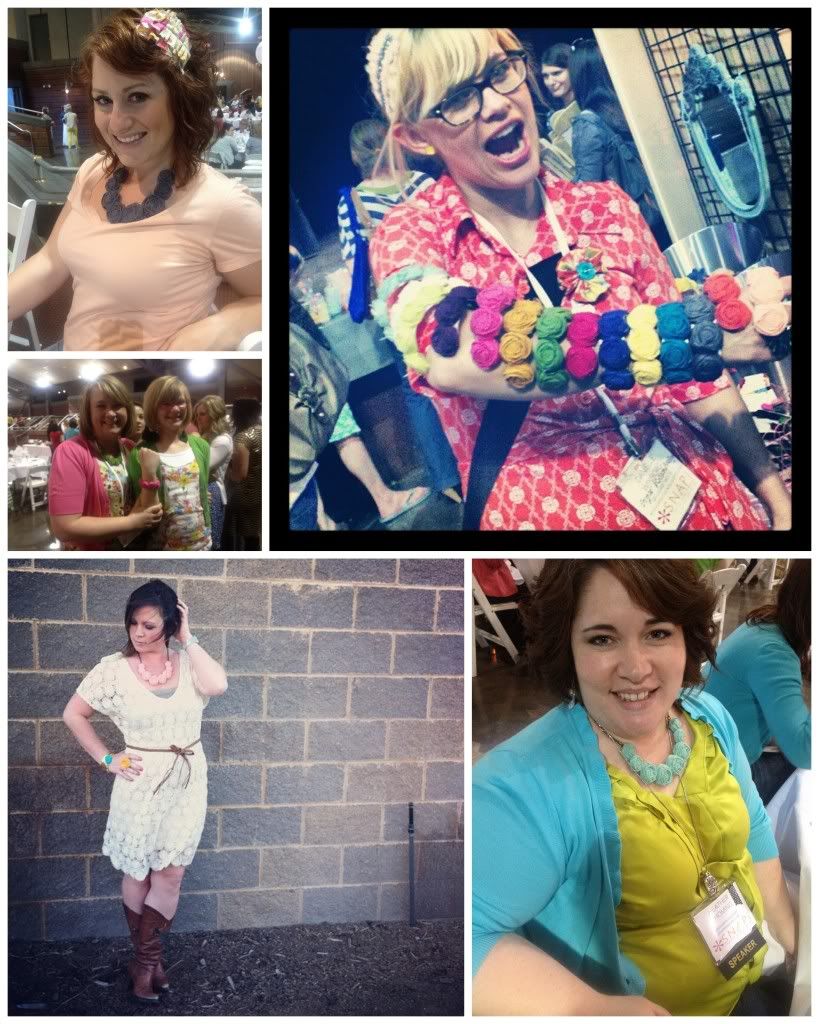 maggie (gussy sews) wearing a gray modern pearl necklace. danielle (sugar blossom boutique) couldn't decide on which color bracelet to buy at the queen bee market. char (crap i've made) and her cute daughter showing off their necklace and bracelet. alissa (rags to stitches) modeling her new peach mini modern pearl. heather (whipperberry ) with her new mini modern pearl in pacific. thanks for your support girls!
do you have a picture wearing your favorite rosies? send it my way (and let me know that you'd love to be featured in our customer love page) and i will send you a discount code to be used for 15% off your next purchase!