here's a look at my week through my cell phone pics:
our easter was really chill, but really great. of course we were late for church because the silly macy's employee left the security tags on the boys' shirts and i didn't notice until 10 minutes before church, but thank goodness the hubs is macgyver. other than that, we had a great day! food, family, treats, church – the recipe for a fabulous easter!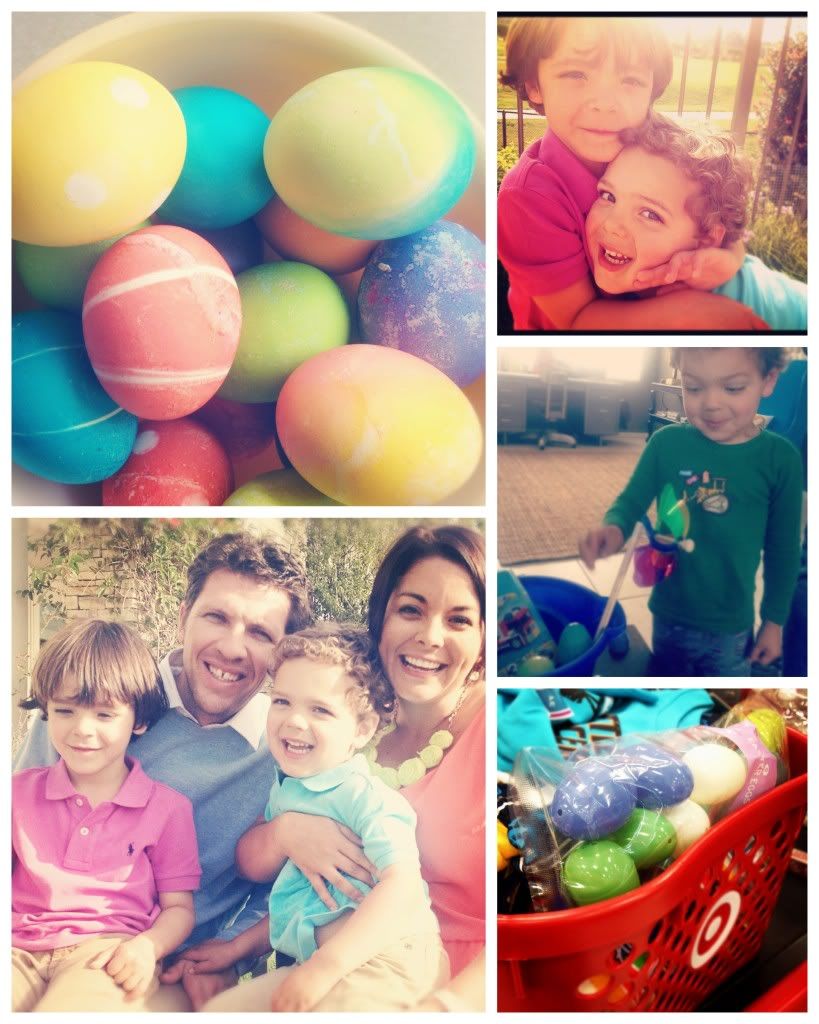 1. we had fun experimenting with dotted, striped, and ombre eggs for easter 2. brotherly hug. or headlock. 3. henry's happy/excited face to see what the easter bunny brought him 4. family photo. 5. yes, the easter bunny shops at target. at 10pm the night before easter. nothing like waiting till the very last minute!
i have really been trying to eat better and am so happy to say that my relationship with food is MUCH improved. i am happier, feel healthier, and feel so much more in control. if the pounds would start dropping i'd feel even better, but that's ok.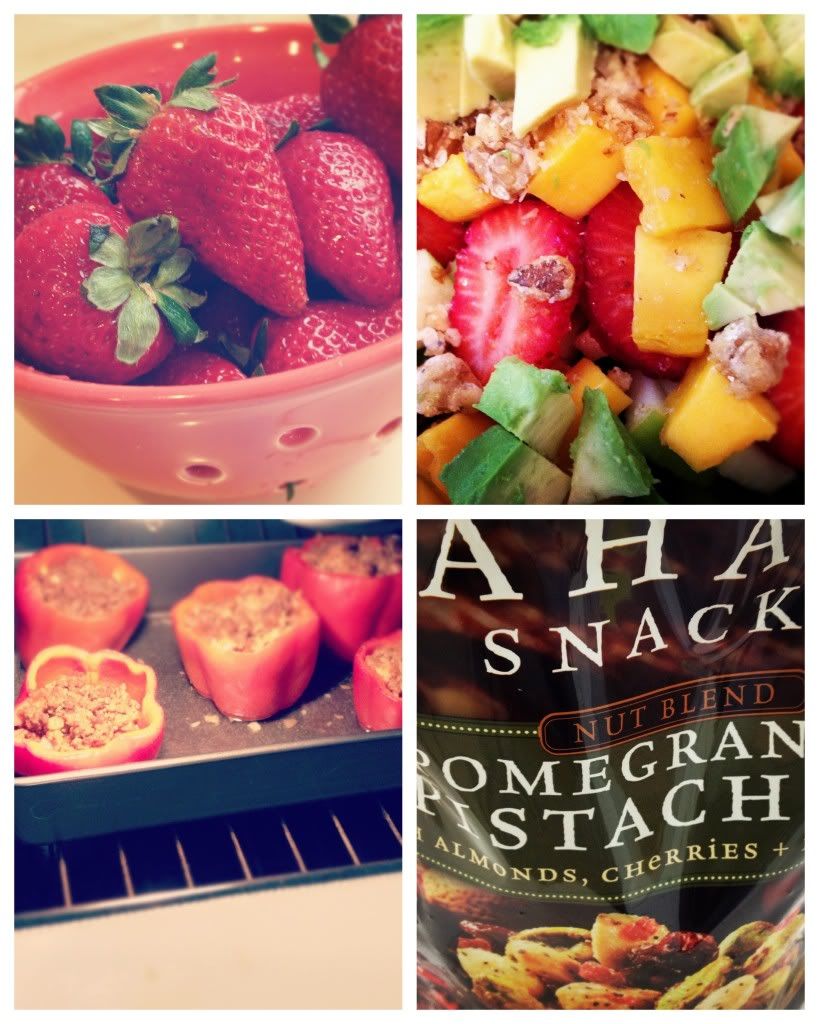 1. strawberries are my treat these days. sooo glad yummy fruit is in season. 2. fave salad this week: spinach, mango, green apple, strawberries, avocado, walnuts. 3. tried a new meal this week: stuffed peppers. the boys had to be convinced, but i was excited to try something new 4. new favorite snack. yum, yum, yum!
such a great treat – sharlie came to visit this week! it was surreal being in the same room with her since the last time i saw her was right after the transplant. she is doing so well, and will be coming home for good soon! yay!!!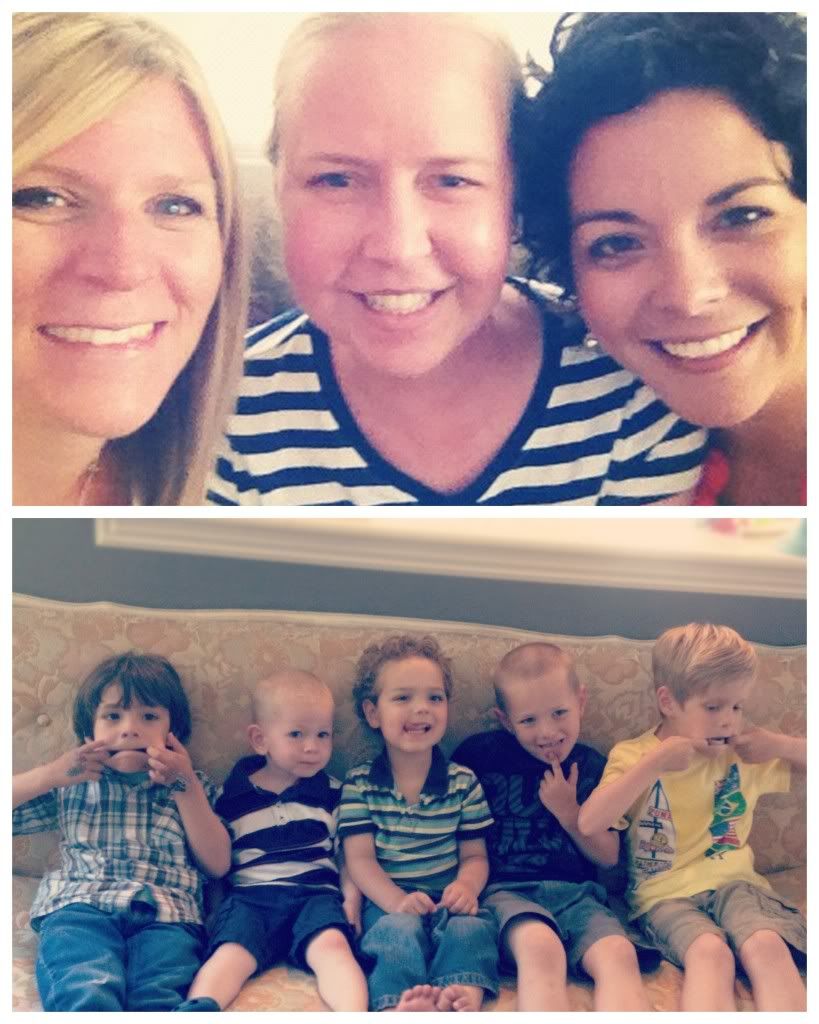 1. playdate with 2 of my favorite people and oldest friends=the best 2. that we all have boys who love to play together too =the cherry on top.
the boys. i keep wondering if they will ever sit still. nope. they are moving, wiggling, dancing, yelling, laughing, fighting or sleeping. nothing in between!!
1. the only 3 seconds this boy wasn't wiggling around that day. 2. love it when they fall asleep on their own. i thought he was being awfully quiet! 3. family run on the trails when the boys decided they didn't want to come to the gym with me. don't you love henry's glasses? too bad he broke them like 2 days later. 4. splash park! yes, we think it's summer here in san diego.
a few fun ones of me mixing it up a little this week!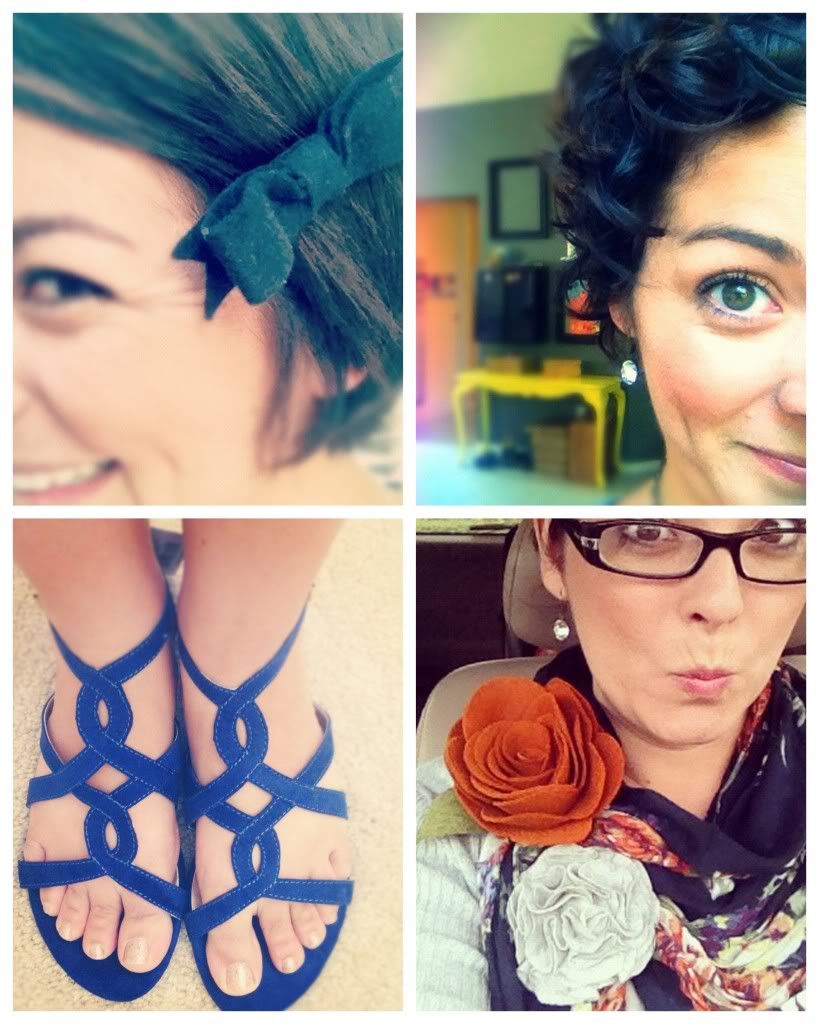 1. sweet bows make me happy. thinking of adding them to the shop. 2. curly hair day = ronald mcdonald/little orphan annie/margaret thatcher/ golden girls. but sometimes you just gotta go with it. 3. new shoes- yay or nay? 4. love mixing a little allora with a little pleated poppy. (it rained in the morning this day and i busted out a scarf, boots and tights. and then was sweating by mid-day!)
this guy is so good to me.
clint does the dishes every night. and usually every morning. i know, i'm the luckiest.
how was your week? come link up over at life rearranged!